More Website Templates @ TemplateMonster.com. December03, 2012!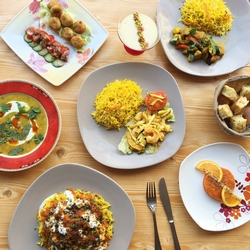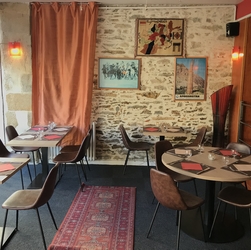 Welcome to Ariana
Enjoy the subtle and flavoured perfumes from Central Asia.


At the crossroas of flavors, Afghan gastronomy offers simple and tasty dishes marinated with some delicate spicy notes such as cardamom, saffron, coriander and ginger. Flavors you could appreciate in your plates associated with typical dishes for a unique journey in the heart of Asia.
Previously located in Rue Santeuil, you will discover the traditional cuisine of the capital : a delicately flagrant rice and steamed, the traditional three seed bread baked on site and of course, the Afghan tea to accompany your meal.
The chief, cooker for over 20 years, focuses on simple values : hospitality, simplicity and good food.